Best Management Practices for U-Pick Farms During the COVID-19 Pandemic
May 2020
U-Pick is a critical direct marketing approach for many of our farms and provides customers with a unique connection to fresh produce grown close to home. In light of what we understand about the spread of COVID-19, new management practices will be needed to protect your farm team and your customers. This document provides recommended practices and communication strategies for U-Pick operations for the 2020 season.
---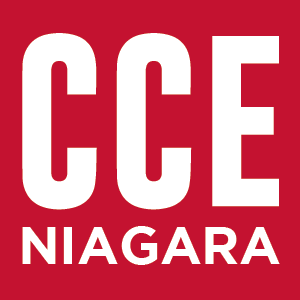 Free Face Coverings
May 2020
We are offering free face coverings that the county is making available for agricultural workers. If you and/or your employees need face coverings please use the contact information provided below to request them.
Provide the name of your farm, your contact information and the number of employees that you will need face coverings for; contact ncem@niagaracounty.com Or call 716-438-3171 and include the requested information.
Additionally, we have a variety of new resources on our website, www.cceniagaracounty.org that may be helpful to you, including new ag. guidance as we continue to work through NYS on Pause. The updated information for the 2020 Beginning Farmer Training is also available on the website.
Please let me know if you have any questions. I am happy to help in any way possible. Stay safe!
Thank you,
Amanda Henning
Agriculture and Food Systems Educator
---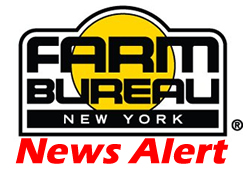 COVID-19: Business Assistance
April 2020
The following information highlights programs that are being made available to businesses in the wake of the COVID-19 pandemic. Check back often as new programs will be added as they are announced.
---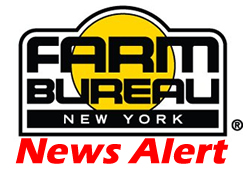 New Member Offer through June 30th
March 2020
Now is the perfect time to join Niagara County Farm Bureau! Through June 30th all new members pay only $139 for membership through December 2021. Enjoy great member perks and community support at a great price.
---
NYFB Lobby Day in Albany
March 2020
Members of the Niagara County Farm Bureau traveled to Albany to take part in the New York Farm Bureau's 2020 State Lobby Day on March 3rd. They represented the amazing agriculture in our area with legislators and all visiting attendess. Thanks to everyone who took their time to represent us!
---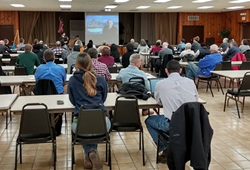 Hemp 101 Meeting Success
March 2020
Thank you to everyone who attended the Hemp 101 meeting! And thank you to our phenomenal speakers for sharing their info and knowledge Gina from Miller Hemp Organics, Reciprocal Roots, Sativa Remedy, HigherLivingRN, The Medical Cannabis Community and Jeanette Miller from The Eclectic Farmstead. Farm Bureau is committed to continuing the conversation and information sharing around this new crop.
---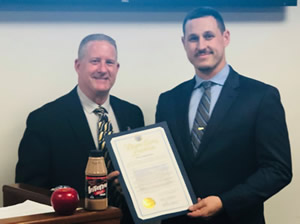 March is Agriculture Month
March 2020
Niagara County Legislator John Syracuse, left, presents a proclamation to John King, President of the Niagara County Farm Bureau, declaring the month of March as "Agriculture Month." Mr. King addressed the Legislature on several issues including the Farmworkers Fair Labor Act, broadband in rural communities and the potential of the hemp industry. Mr. King pointed out that approximately 42% of land in Niagara County is actively farmed, and 95% of our farms are family owned.
---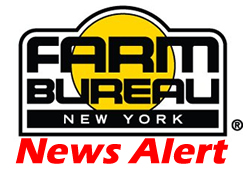 NYSDOL Farm Labor Wage Board Hearings
February 2020
The New York State Department of Labor (DOL) has announced that the wage board will hold five hearings across the state beginning this Friday and going through April. The wage board was created by the recently enacted Farm Laborers Fair Labor Practices Act and is statutorily required to hold its first hearing by March 1st to consider lowering the current 60-hour work week threshold for overtime.
---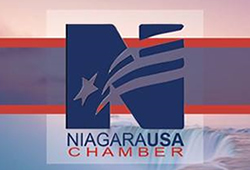 Thanks to the Niagara USA Chamber
February 2020
We are grateful to be a 2020 Award Recipient of the Industry Insider Award for Agriculture by the Niagara USA Chamber. We will receive on Friday, March 13th during the Chamber Honors Annual Dinner.